Join The Collective 2019/20 - 4 equal payments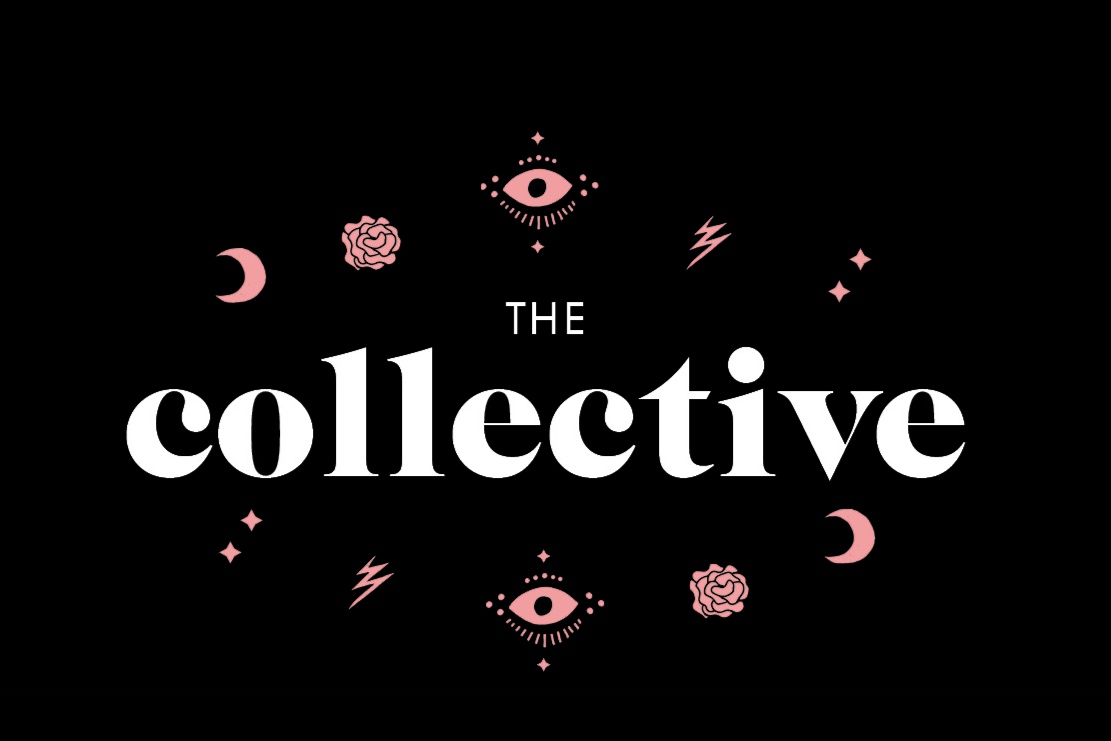 Join The Collective 2019/20 - 4 equal payments
115.00
every 2 months for 8 months
The Collective. Oh guys, where do I even start. 12 months of the purest joy with a small but perfectly formed group of gorgeous creative souls.
After such amazing feedback from our maiden class, I'm delighted to be able to offer up a brand new intake to The Collective for 2019/20. We're 100% for creatives, by creatives - we understand the language and the way the creative mind works, so we'll be hitting the ground running.
This year I'm not in it alone, I've partnered with some of the best babes in the industry to sit up front and centre with me to deliver you those sweet sweet goods you need to level up your passions.
So you're ready to flourish creatively? Fabulous, you're in the right place. Here's what you're getting for less than a round of beers a month.
12 month online adventure accessible via Facebook. We're unlike any other group. We start together and finish together. Reliability breeds loyalty and I'm all about that.
A small but perfectly formed group of supportive creators. Our numbers are strictly limited to protect the genuine connections we make over the course of the year. We want everyone to be heard - even the quiet ones at the back. We will close our doors as soon as we reach capacity.

24 live workshops over the course of the year. We'll cover off everything you need to get the foundations just perfect for what you do. From time management and admin, to planning your website, finding your audience, preparing a stunning portfolio for submitting to agencies or brands, commerce, SEO, social media, marketing, getting into retail, PR and much much more.

Live-in Mentors - We've got 25 insanely talented mentors with us in the group. I'm not even joking, these babes know their stuff and are right here to support and encourage you throughout your adventure. Check out the lineup so far!

Welcome pack of dreams. No, not a mug. I'm working with a brilliant independent stationary company to come up with something pretty special for everyone. Welcome packs are in production will be sent out at the end of August to those who pay up front. (You'll get a little note from me meantime though!)

The Directory is our digital 'little black book' featuring all members, mentors, sponsors and discounts with preferred suppliers - peek our current one here! At the end of the year we're going to print this babe out for you as a yearbook style keepsake.

The Cheat Sheets - With each live comes downloadable worksheets to encourage action on what you've learned.

You will also have access to organisational tools to help make your days more productive - think social media planners, curated events calendars and batching guides.

The Delicate Rébellion Awards - This year, I'm excited to have partnered with some of my favourite companies who offer some jaw dropping prizes for members who push themselves over the course of the year to be awarded at our end of year party.

Free IRL Meet-Ups - low key, *not* networking (#notworking?), fun and laid back meet ups around the country. There is no hierarchy in The Collective, so our hangs are just like hanging with friends, honestly.

Weekly mentor led conversation starters. Keep the momentum up with good chat, advice and inspiration from our brilliant mentors.

There's literally so much more you'll get from joining us: friendship and support from your group peers, social media exposure, opportunity to sell in our shop, promote your events/products via our mailing list and just general good vibes.
This instalment plan will allow you to pay 4 equal payments of £115 every second month from they you pay. The idea is behind it is skipping that all important December payment because, well… Crimbo. I've worked really really hard to make this possible. Total repayable is £460 (payment outright is £415)
1st payment taken on the first day you sign up in September.

2nd payment - same day in November

3rd payment - same day in January

Final payment - same day in March
Jump on now and take advantage of this price for what I promise to be a most excellent adventure. I'm all about the bargains baybee.
I'm so excited to introduce you all xo
Intellectual Property Rights
All copyrights, trademarks, patents and other intellectual property rights in and on our website including all content remains the sole property of The Delicate Rébellion. The use of our trademarks, content and intellectual property found on our site, in our print publications or within or closed Facebook group is forbidden without the express written consent from The Delicate Rébellion.
You must not:
Republish material from our website or closed Facebook group without prior written consent.

Sell or rent material from our website or from the Collective Facebook group.

Reproduce, duplicate, create derivative, copy or otherwise exploit material on our website or from within the Collective Facebook group for any purpose.

Redistribute any content from our website or closed Facebook group, including onto another website.
Acceptable Use
You agree to participate in The Collective for lawful purposes only, and in a way that does not infringe the rights of, restrict or inhibit anyone else's use and enjoyment of the group.
We are a safe space for all. Prohibited behaviour includes harassing or causing distress or inconvenience to any other member, using obscene or offensive content or disrupting the normal flow of dialogue within our community.
You must not use the content on our website for any marketing related purpose without our express written consent.
Use of External Links
The Collective by The Delicate Rébellion may share links to many other websites. We cannot guarantee the accuracy of information found at any linked site. Links to or from external sites not owned or controlled by The Delicate Rébellion does not constitute an endorsement by The Delicate Rébellion or any of our sponsors or mentors.
By joining The Collective, you are agreeing to be bound by these Terms and Conditions of Use, all applicable laws and regulations, and agree that you are responsible for compliance with any applicable local laws. The materials contained within The Delicate Rébellion website and groups, including The Collective are protected by applicable copyright and trademark law.
How Do We Protect Your Information?
We do not accept email as a secure means of communication. We request that you do not send private information to us by email but doing so is allowed at your own risk. We will collect and publish your details for use in The Directory, this is non compulsory, and your information will be stored securely and never shared with any third party, including our Collective sponsors
Please read our full privacy policy here.
Disclaimer and Limitation of Liability
The Delicate Rébellion makes no representations, warranties, or assurances as to the accuracy, currency or completeness of the content delivered by any sponsors or linked sites.
All the materials delivered during the course are provided 'as is' without any express or implied warranty of any kind, including warranties of merchantability, non-infringement of intellectual property or fitness for any particular purpose. In no event shall The Delicate Rébellion or its agents or associates be liable for any damages whatsoever (including, without limitation, damages for loss of profits, business interruption, loss of information, injury or death) arising out of the use of or inability to use the materials, even if The Delicate Rébellion has been advised of the possibility of such loss or damages.
Should you have any questions regarding our policy, please email kevin@thedelicaterebellion.com