The Collective - deposit (plus 12 monthly instalments of £22.50)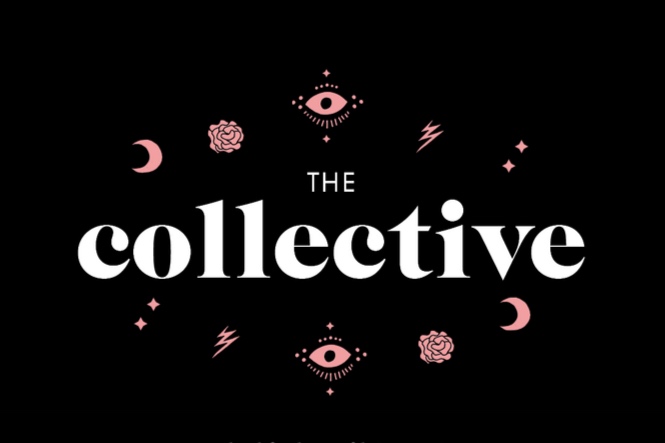 The Collective - deposit (plus 12 monthly instalments of £22.50)
The Collective. Oh guys, where do I even start. 12 months of the purest joy with a small but perfectly formed group of gorgeous creative souls.
After such amazing feedback from our maiden class, I'm delighted to be able to offer up a brand new intake to The Collective for 2019/20. We're 100% for creatives, by creatives - we understand the language and the way the creative mind works, so we'll be hitting the ground running.
This year I'm not in it alone, I've partnered with some of the best babes in the industry to sit up front and centre with me to deliver you those sweet sweet goods you need to level up your passions.
So you're ready to flourish creatively? Fabulous, you're in the right place. Here's what you're getting for less than a round of beers a month.
12 month online adventure accessible via Facebook. We're unlike any other group. We start together and finish together. Reliability breeds loyalty and I'm all about that.
A small but perfectly formed group of supportive creators. Our numbers are strictly limited to protect the genuine connections we make over the course of the year. We want everyone to be heard - even the quiet ones at the back. We will close our doors as soon as we reach capacity.

24 live workshops over the course of the year. We'll cover off everything you need to get the foundations just perfect for what you do. From time management and admin, to planning your website, finding your audience, preparing a stunning portfolio for submitting to agencies or brands, commerce, SEO, social media, marketing, getting into retail, PR and much much more.

Live-in Mentors - We've got 25 insanely talented mentors with us in the group. I'm not even joking, these babes know their stuff and are right here to support and encourage you throughout your adventure. Check out the lineup so far!

Welcome pack of dreams. No, not a mug. I'm working with a brilliant independent stationary company to come up with something pretty special for everyone. Welcome packs are in production will be sent out at the end of August to those who pay up front. (You'll get a little note from me meantime though!)

The Directory is our digital 'little black book' featuring all members, mentors, sponsors and discounts with preferred suppliers - peek our current one here! At the end of the year we're going to print this babe out for you as a yearbook style keepsake.

The Cheat Sheets - With each live comes downloadable worksheets to encourage action on what you've learned.

You will also have access to organisational tools to help make your days more productive - think social media planners, curated events calendars and batching guides.

The Delicate Rébellion Awards - This year, I'm excited to have partnered with some of my favourite companies who offer some jaw dropping prizes for members who push themselves over the course of the year to be awarded at our end of year party.

Free IRL Meet-Ups - low key, *not* networking (#notworking?), fun and laid back meet ups around the country. There is no hierarchy in The Collective, so our hangs are just like hanging with friends, honestly.

Weekly mentor led conversation starters. Keep the momentum up with good chat, advice and inspiration from our brilliant mentors.

There's literally so much more you'll get from joining us: friendship and support from your group peers, social media exposure, opportunity to sell in our shop, promote your events/products via our mailing list and just general good vibes.
This option will allow you to pay a non-refundable deposit of £190.00, thereafter you will be invoiced each month for £22.50 for 12 consecutive months any defaults or late payments will automatically forfeit your place in The Collective and incur a £10 admin fee. Total repayment with this option is £460. 00.
Be quick, our price is the same as many of the one off workshops you'll see out there. Jump on now and take advantage of this price for what I promise to be a most excellent adventure. I'm all about the bargains baybee.
I'm so excited to introduce you all xo